What you'll learn
How to strategize your content planning, creation and posting with content bundles

How to start your creation process with your ideas, not the platform

What key messages are and how to identify them

How to plan copy and assets so you don't miss crucial pieces of content
Content bundling is a strategy to help you plan, create and post your content more effectively across all your platforms. The goal is to re-use content across different platforms while avoiding the trap of simply reposting the same content across all your networks. What a content bundle looks like depends on your niche, the intent behind the content and what platforms you engage with. There is no one size fits all, which is a good thing! This means you can tailor content bundling to your wants and needs.
Often creators work backwards, looking at all their platforms and trying to come up with a piece of content to post to each one. Instead, start with a single idea. Think about the types of content you can create with that idea and define your intention for that idea.
For example, say you have an idea to talk about a product you're excited about. Your intention could be to share this product with your audience in a review. Or maybe you want to create a tutorial on how to use this particular product. What you choose depends on the type of content you want to create and what your audience responds best to. The important thing is: start with the content idea first and then think about how to distribute your content.
Identify key messages
Once you've decided on your idea, begin identifying key messages. For example, if you've decided to create a product review, ask yourself the following questions:
What is the product's purpose?
What do I know about the brand?
Who is this product for?
What did I like about the product?
What didn't I like about it?
Would I recommend this product and to who?
Was the product worth the price?
What was interesting or unique about this product?
What else will my audience want to know about this product?
Write down your answers to all of these questions. Your answers are where your key messages come from. If you ask yourself, "What is interesting or unique about this product?" your answer could be:
"This product helps with a chore I encounter in my everyday life. It does so in a way that makes this chore a delightful experience and I now look forward to doing it."
This is just a single key message you could use to headline your content, or use it on a platform you think would be extra receptive to it. Depending on the length of the content you are creating around this key message, you can expand on this message with more details. Such as how the product looks, how it made you feel when you used it, and what other uses it may have. The more thorough you are, the more information you have to generate into content that you can use across your platforms.
Another example; if you've decided to create a how-to tutorial:
What is the result of the tutorial?
What are the benefits of following this tutorial?
Why am I teaching this to my audience?
What supplies are needed to complete the tutorial?
How much time will it take?
What are the steps?
What steps were easy?
What steps were hard?
Is there anything else my audience would want to know?
Say your answer to "Why am I teaching this to my audience?" is:
"This how-to tutorial is about a service I pay a lot of money for. It's known to be difficult and time consuming. But I found a way to do it cheaper, easier and faster. I think my audience has a high interest in this and would want to learn about it!"
You can expand on this answer further with details about the service. Maybe you have a personal story you can share about a past experience.
Align with your platforms
Each social platform you use engages your audience in a different way. You may use your Instagram account to connect with your audience through a personal lens while your blog is more for informational and long-form content. Take inventory of your platforms and identify what key messages should go where and how to adapt them to the purpose of that platform. One platform may have multiple key messages and you may reuse the same key messages on multiple platforms.
For example, this is how Kaya Marriott the creator of the brand Comfy Girl with Curls aligned her content bundle for a hair care product review: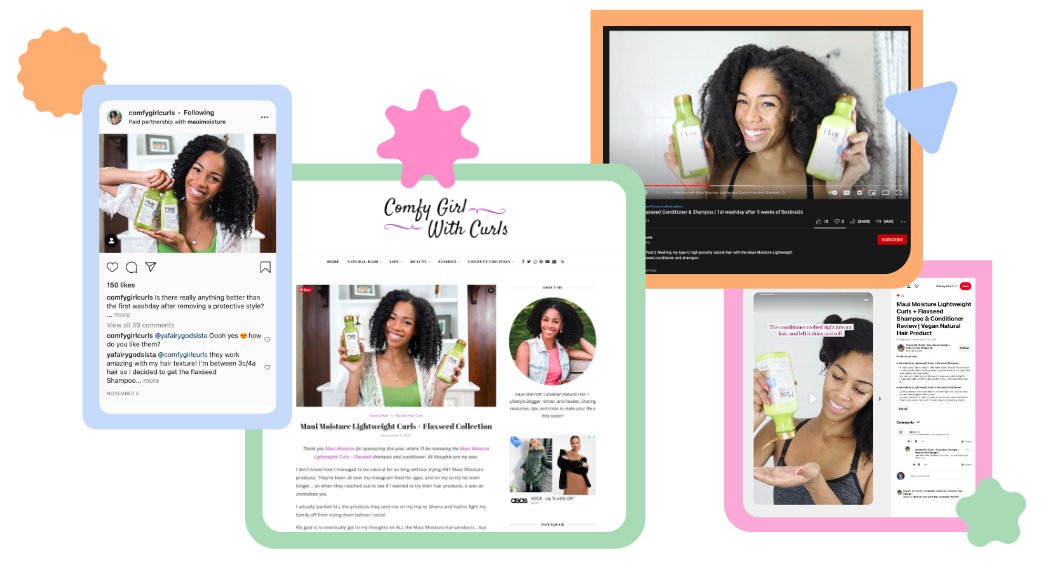 A blog post with in-depth information about the brand, the product purpose and ingredients, how they worked for her hair type, and who she believed they were best suited for.
"With a blog post, there's no character-limit. I have the space to expand on my thoughts and experiences, and include any key messaging from the brand without it feeling crammed. I use headers for each section to keep the information organized."
-Kaya Marriott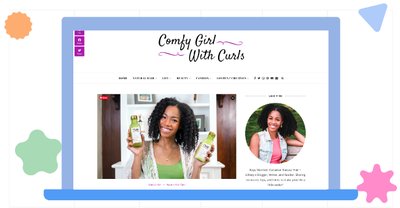 A YouTube video with similar content as the blog post, but with a focus on audio and visual content.
"Because YouTube is a visual format, I made sure to add my personality and actually show how the products worked. I took the key messages from the blog post and used them as talking points."
-Kaya Marriott
An Instagram post and reel that highlighted the core of the messaging told from her personal perspective.
"Instagram is amazing for nurturing and connecting with your audience. It builds rapport with your community. With the exception of reels, which Instagram pushes outside your followers, the content is designed to reach those who have already committed to following you. They know you and they trust you."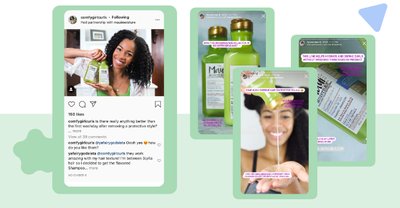 A series of Pinterest Pins that highlights the key reasons to read her blog post and watch her YouTube video. This is done to promote her content to an audience that desires visual results to their search queries.
"Pinterest functions primarily as a search engine, and has massive potential to drive traffic back to the platform of your choice, for months and even years after you hit upload."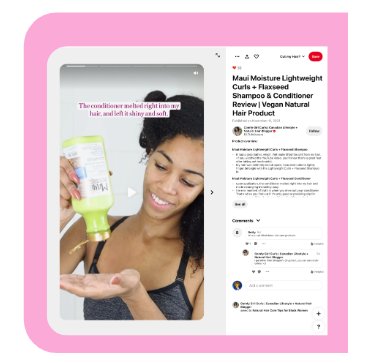 Plan copy and assets
Identify what copy, photos, videos, audio, or any other assets you'll need and assign them to a platform. For example, if you're creating a video for YouTube, you will likely need the following:
Video script
Thumbnail
Copy for description
If you're also writing a blog you will need:
Blog post copy
Hero image
Context images
The key messages you've identified and mapped to different platforms earlier will help you here.
Create content
Here comes the fun part, creation! Now that you know what you will need for each platform, you can plan how to create the content. Look for places that overlap. Maybe your blog post can double as your video script? Maybe your hero image will look great on Instagram! And is there a particular moment that would work well on TikTok? Planning your content creation in this way allows you to streamline your creation and helps ensure you don't miss anything.
Was this guide useful?
Thanks!