What you'll learn
Building an online community is important to your success, because your audience builds the foundation for your web presence across platforms

Finding your niche and creating quality, relatable content can help you stand out in a crowded marketplace and build a loyal, engaged fanbase

Your audience is your best source for engaging, community-building content ideas for your website, blog, and social media

Grow your community by interacting with other creators, while staying active in your offline communities to round out your presence
Whatever you're passionate about fashion, cooking, gardening, travel, pets, parenthood, fitness, you name it — millions of like-minded people share your interests. This is great news for you, whether you're thinking about creating a website or are a seasoned creator looking to grow your following. Your online community brings energy, ideas, and interaction to your website, as well as traffic, which is very important if you want to monetize your blog and other properties down the road.
"Anyone can become a creator and build a digital community. You don't have to go to school to become a social media manager or start off as an Instagram model. If you can be yourself and take a leap of faith, anything is possible!"
Eden Hagos, founder of Black Foodie
Launched in 2015, Eden has grown Black Foodie into a popular online destination showcasing African, Caribbean and Southern cuisine, with strong business partnerships
Find your niche
Every day, more and more creators are entering an already crowded market. To differentiate your content and establish yourself as an expert, identify your niche and focus mainly on that. Examples could be a gardener who digs urban farming, a photographer with an eye for wildlife photography, or a fashionista who models looks for plus-size women. Developing quality content around a very specific topic may help you attract a more committed and loyal following, who relies on you to regularly deliver the content they're seeking. Learn more about finding your niche in this web guide.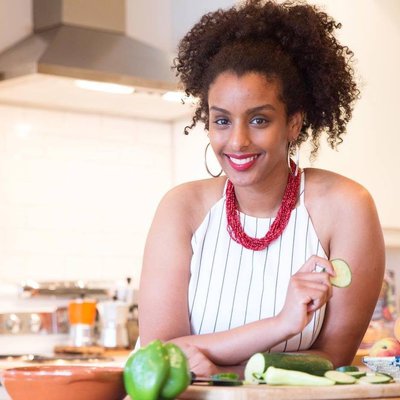 Be authentic and relatable
"Readers are drawn to relatable content! They're more likely to follow your blog if they can see themselves in you and your writing." Post about what excites, intrigues, annoys, or mystifies you. Write in a conversational style, like the way you speak. Include lots of photos or videos to bring your website and blog to life. Bring your unique perspective and create the online space that YOU would most like to visit and interact with. That's how you begin to build your community.
Connect with your audience
To draw out your audience, ask for their thoughts and opinions. Post questions in your blog and ask people to respond in the comments section or to email you (if you want direct contact). Then, be sure to respond to keep the dialogue going. Starting a conversation between you and your audience is a great foundation for building your own community and developing a successful brand.
Men's lifestyle blogger and social media influencer Carlos Roberto offers this advice: "Engage with your audience. Send a dedicated newsletter, respond to their questions, but make them feel special, because they are the ones who make your platform." You can learn more about how to engage your audience in our guide Everything You Need to Know About Audience Engagement.
Quick tip
Want to know what interests your audience? Ask them!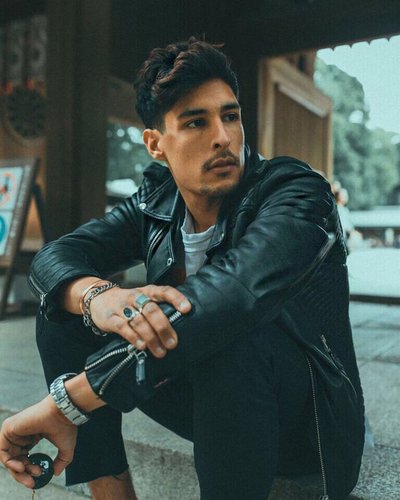 Create timely content
Create content on hot, trending topics and happenings within your world. Staying on top of trends can help you engage more followers, creating more traction for your content and exposure for your brand.
For example, LGBTQ blogger and influencer Rigel Gemini discovered his blog post on "Why are queer people creative?" was a trending topic on Google Search. "I wrote it without even realizing that it was so heavily searched," Rigel shares. That one post helped put Rigel on the influencer map. He's since built a successful brand by bringing his community together around his lifestyle-related content.
Quick tip
Blog on a topic that is trending in search; Google Trends can help!
Action items
Keep an editorial calendar and post timely, relevant content regularly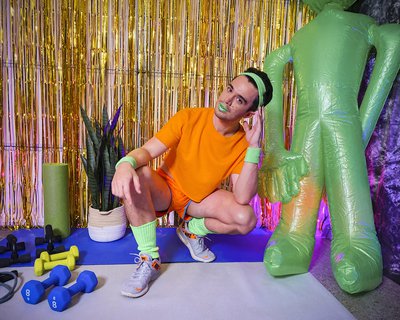 Interact with other creators
No successful blogger operates in a vacuum. To find out more about what's trending in your online community, hang out on other creators' blogs and social media pages. Post comments, ask questions, spark dialogue, and start establishing yourself as a fellow member of their communities. The best communities are hubs for interaction and exchanging ideas. Start your own buzz! Establish yourself as an expert in your area and become a friendly, accessible resource. Invite people to check out your website and blog.
Action items
Engage with other web creators on their blogs to develop your presence
Stay active in your local (real-world) community
Whether your content is about a hobby, your day-to-day life, or something related to your work, be sure to stay engaged locally with the people who share those interests. Tell them about your website, blog, and social media and invite them to check you out online!
Blogger/influencer Rigel Gemini advises, "It's important to stay active and do things out in the community, whether online or in real life. In Atlanta, I host events and collaborate with others in the LGBTQ+ community. I use the internet for one thing that it's always been intended for – connecting people and helping us find people out in the world with similar interests."
Quick tip
Stay active in your local community and spread the word about your website
Was this guide useful?
Thanks!