Nakisha Wynn was working at a financial services firm when life took an unexpected turn. She thought about starting a blog aimed at other moms, particularly single mothers. "I didn't see anybody who looked like me doing the blogging thing," Nakisha notes. "It was either these fabulous girls showing off their fashions or huge bloggers I couldn't relate to, so I birthed my blog from that."
In 2016, Nakisha launched nakishawynn.com, where she blogs about single parenting, personal finance, working at home, family travel, frugal living and self-care.
Today, her following extends to social media, including YouTube, Instagram and Facebook. She has developed brand partnerships, participates in affiliate programs and offers her professional services as a content creator, coach and speaker.
Nakisha describes how "hard work, persistence and dedication" led to her entrepreneurial success as a web creator, blogger and YouTuber.
How would you start a blog from scratch?
The very first thing I would do is connect with current bloggers that I look up to. Comment on their videos or blog posts and follow them on Instagram and put yourself into that person's community. Study them to see what they're doing and how they're doing, and then just go for it! I would do as much as I can and then I would get mentorship to take me to the next level.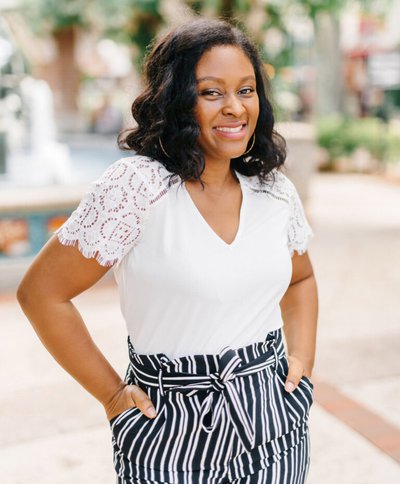 Could you break down your website sections?
My "Mom Life" section is where my roots are. That's what really caught the attention of everyone, because I was sharing a very unique story of being a single mom who decided to jump up and leave her corporate job and get out here and just wing it. Motherhood is the foundation of my business. I am passionate about moms pursuing their real-life dreams and going for it.
I have "Family Finances" because my background is banking. And I have overcome some financial obstacles in my life, dealing with credit issues and learning how to budget and manage finances by myself being single. So I share things around saving money and how to budget and making money on the side, side hustles. One of the biggest things that I learned, which helped me to truly get out here and work for myself, is multiple streams of income is huge.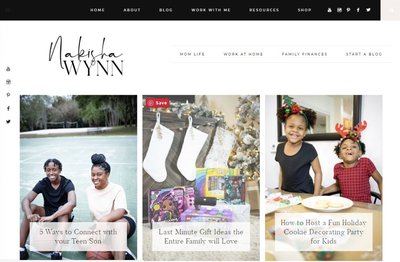 How do you come up with ideas for your blog?
I'm often live on YouTube or Instagram, and I use what my audience is asking me. I think it's one of the most amazing ways to come up with content ideas. Because if you are having that ongoing conversation with your audience, they will tell you exactly what they want to see.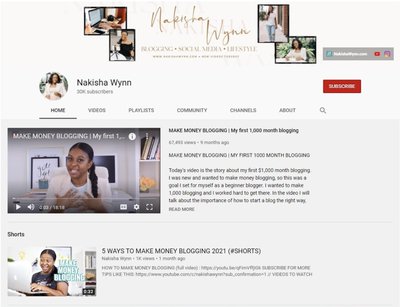 Do you keep an editorial calendar?
For sure! There's no way I could stay on task and create as much content as I do without one. I posted a video on How to Create a Content Calendar. It's essential — especially if you have other businesses or if you're working other jobs — to stay on task to make sure you're staying up on trends.
Is blogging still worth it?
Absolutely! I think it's important for people to have a place to go to, to see what you're all about. People will watch you for months before they even reach out. If I only have your social media to go to, I don't really know what your story is. I want to go to your blog. I want to see your website's "About" section. You need a home and a place to house your information, and to [show] who you are about so that when people are ready to pay you, they can have somewhere to come and knock on the door to give you the check.
You put out so much content. Are you a one-woman show?
This is a one-woman show! Listen, it can be done. It takes hard work, persistence and dedication. You got to really want this, and I really want this. For me, it is such an absolute pleasure and privilege to be able to do something I absolutely love every single day.