Monique Elise is a Philadelphia-based author, financial analyst and lifestyle influencer who started her brand in 2017, focusing on "empowering women to live their most fabulous lives." On www.moniqueelise.com, she shares tips on personal development, finance, relationships, shopping and more.
These days, Monique regularly partners with brands on sponsored content, including national companies like Asana and Courvoisier USA, as well as regional brands, like PA Lottery and PA Turnpike Commission. "I consistently get hired to create content and collaborate with brands I love," Monique says. "I'm so in love with the work I create."
Based on her polished blog and social media feed, you might assume that Monique is always on point. But when asked about a time when things didn't go well for her brand, she shares this cringeworthy experience:
"I remember when I got my first collaboration with a brand I reached out to. I underestimated just how much work, preparation and organization goes into creating content that I'm truly proud of. As a result my first campaign was a huge flop! My images were horrible and I was so embarrassed," Monique recalls.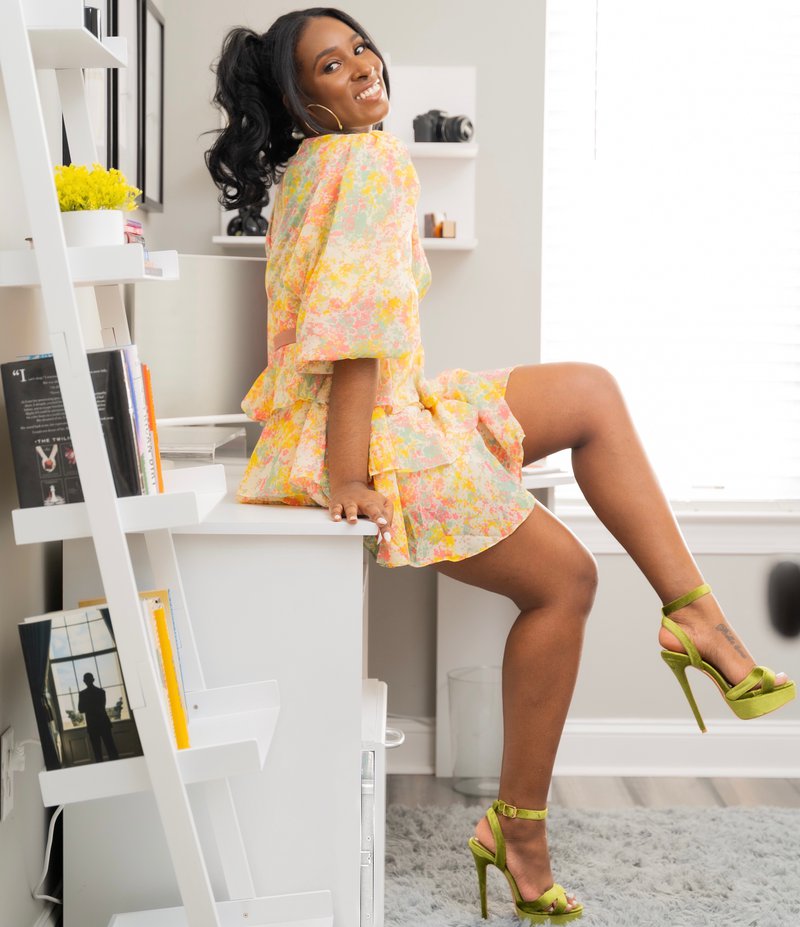 Learn and grow from your mistakes
At the time, Monique was disappointed in herself for not living up to her standards, but she says that experience didn't go to waste — in fact, it helped her grow. "Truthfully that experience was so necessary because it made me understand how important it is to be prepared, especially if I want to represent my business in a meaningful way."
Instead of feeling defeated and discouraged from working with brands, Monique challenged herself to try again, this time learning from her mistakes and letting her values guide her to do better. "To me every failure is an opportunity to learn, grow and get better. I like to call it failing forward. Mistakes and failures are inevitable, but I refuse to let mine go to waste."
Don't be afraid to ask for help
Monique turned to her friends, her boyfriend and fellow creators to help her get up again after that first campaign went sideways. "Having a support system really helps when you're suffering from self-doubt," Monique says. "Don't be afraid to ask for help. You'd be surprised at how many people want to help you and to see you succeed."
Share your highs and lows with your followers
Monique also says creators shouldn't be afraid to share their challenges and mistakes with their followers. "People love a comeback story and things they can relate to. I'm all about being authentic and bringing my followers along with me for the ride. That way they feel more connected to my work."
Want to read more about creators like Monique? Sign up for our monthly newsletter to get the latest from Google for Creators in your inbox.