As a creator, it can be hard to know how to take your content, your online presence and your brand to the next level. To help creators overcome everyday challenges, we're launching a new video on the Google for Creators YouTube channel called "Creator Makeover." The show pairs a creator struggling with some common problems with more experienced creators who can help them move toward success.
The hosts of our first Creator Makeover are London-based travel bloggers Yaya Onalaja-Aliu and Lloyd Griffiths, who grew their Hand Luggage Only blog and website from a dorm-room project to a successful brand that now has over 1 million unique visitors to the blog a month. Lloyd and Yaya worked with health and fitness entrepreneur Elle Linton of KeepItSimpELLE to help her expand her online presence, grow her audience and gain more revenue.
"Like many creators, Elle was struggling with 'How do I make [my website] my business?'" Lloyd reflects. "The reality is, you need traffic to monetize your content. But you don't want to produce rubbish content just for the sake of posting. If you want to make more money, you have to create and post quality content across platforms to get your message to a wider audience."
Lloyd and Yaya worked with Elle to earn more passive income from advertising and affiliate links. To get there, they helped her create a content plan and adapt her blog content onto Instagram. "Do some homework to understand what works for the audience on each platform," Yaya says. "What you post on Facebook isn't the same as what you share on TikTok."
The show follows Elle's progress over the course of several weeks, as she implements Lloyd and Yaya's "makeover" advice. After commiting to regularly posting more content, Elle expands her reach — increasing traffic by 10 percent and engagement by 150 percent. "The content plan helped me know what to create, when to create it and who to create it for," Elle notes.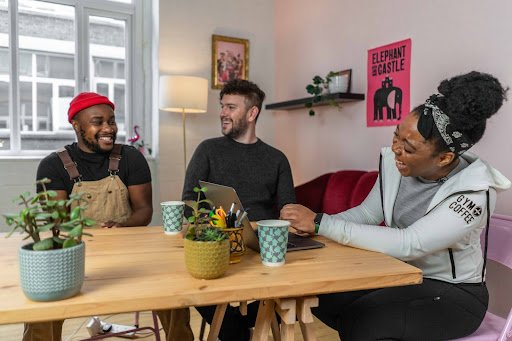 Launching a successful brand online
Yaya and Lloyd are happy to share what they've learned about creating a successful brand online. Like many creators, they didn't originally plan to turn their content into a business. While graduate students at Cambridge University, they started posting travel photos and stories online. "We were already posting on Facebook," Yaya notes, "but we wanted a place where we could connect with like-minded travelers and have a two-way conversation." They launched the Hand Luggage Only website and blog in 2014.
Readers and followers enjoyed Lloyd and Yaya's spirit of adventure and practical travel advice on where to stay and eat, what to do and see, as well as what to avoid. The pair actively engaged their blog audience, responding to questions and comments to ignite discussion. "We've always tried to make our advice and content as accessible as possible," Lloyd says. "We want to give people access to the information and experiences, to give them a sense of empowerment. It all came together and helped us grow."
By 2015, the blog audience had grown, along with advertising revenue. Travel and tourism-related brands approached the creators to collaborate on custom content. Hand Luggage Only was taking flight. "Businesses were interested in the commercial side of [our brand], which took us by surprise," Yaya says. "We thought, 'Let's give it a leap.'" They bid farewell to their jobs and never looked back.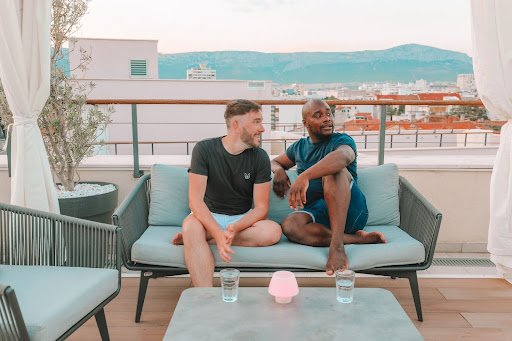 Today, Hand Luggage Only has a total 1.6 million followers across their blog and social media, including TikTok. Lloyd and Yaya make a living doing what they love to do best — exploring the corners of the world — as they grow their following across Europe and North America. They recently published their first book, Hand Luggage Only: Great Britain (Hardie Grant, November 2021).
"The key to success is bringing who you are to the forefront," Lloyd says. "We can give you the technology tools to help you along your way. But who you are is what's going to make you stand out."
Lloyd and Yaya help Elle share her personal approach to fitness — "celebrating what our bodies can do … [whether] a marathon a month or squats in your front room after a day at your desk" — with a larger online community, laying the foundation for more traffic and more revenue.
"We hope people who watch our video will feel inspired to take the next steps to monetize their brands," Yaya offers. "Structure doesn't stifle your creativity, but rather lets you expand your content to different audiences. It's about learning what those audiences would like to see from you."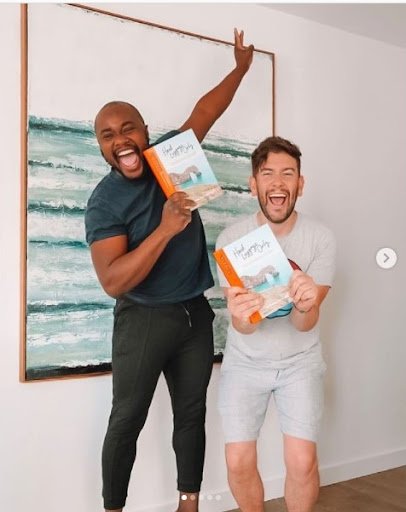 Want to see more from Yaya and Lloyd? Check out their Creator Makeover video on the Google for Creators YouTube channel.