In honor of Black History Month 2022, the Google for Creators team is celebrating Black changemakers who teach, inspire and motivate others by sharing their talents on the web.
We asked six Black creators who we've featured on the Google for Creators blog and YouTube channel to shine a light on their favorite Black content creators. Each highlights two Black creators they follow, and tells us why we should too.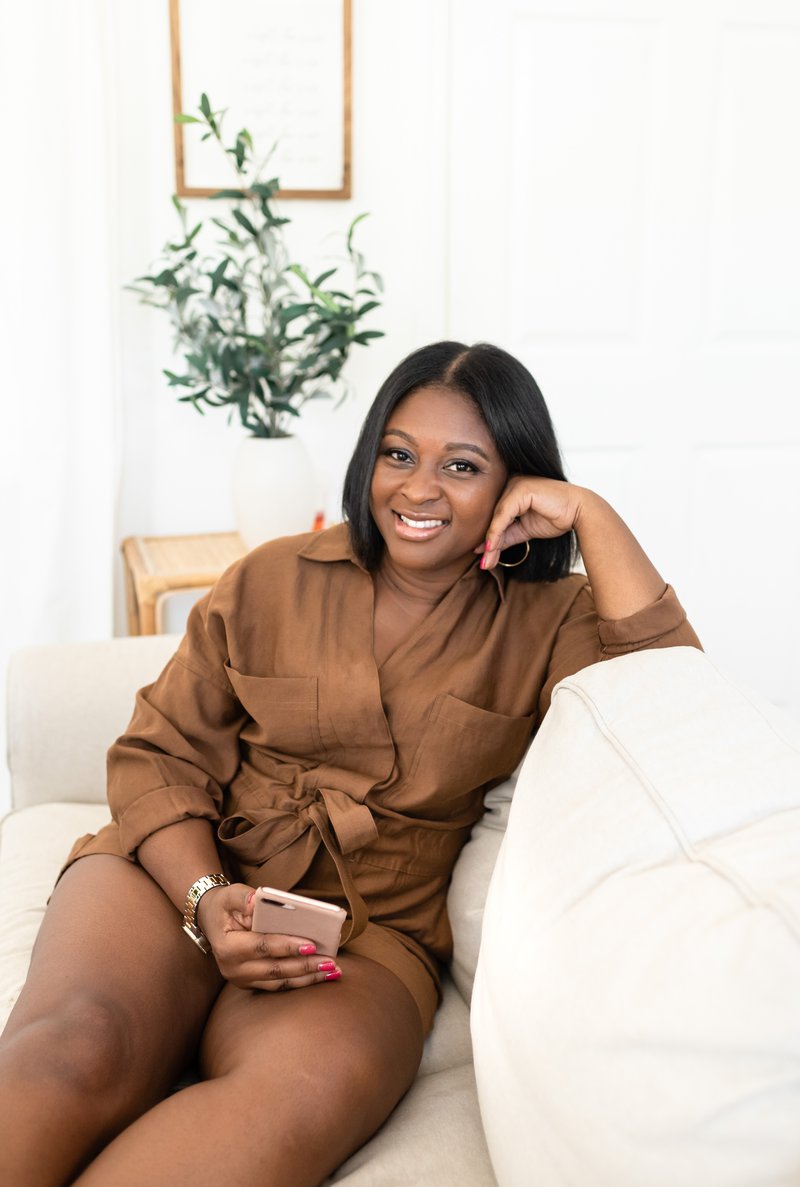 Nakisha Wynn
Nakisha Wynn does it all — and in style. On nakishawynn.com, she blogs about motherhood, personal finance and helps other moms build profitable blogs. She says "hard work, persistence and dedication" are the ingredients to her success, so it's no surprise that her two favorite Black creators — Shay Sweeney and Melissa Jean Baptiste — have a similar boss-like spirit.
Shay is the epitome of a modern day boss mom! I love how she fully embraces motherhood in the midst of pursuing the life she wants. Her content is inspiring and relatable to those of us managing many roles. Black love, entrepreneurship, style and grace is on full display. If you want proof that you can live the life you want and look good doing it…. check her out!
I found Millennial in Debt a few years ago as its co-founder Melissa was in the midst of paying off nearly $100,000 in student loans. I was inspired. I appreciated how relatable, fun and entertaining she makes personal finance. She takes topics that can sometimes be overwhelming or hard to understand and makes them simple. If you're looking to learn more about leveling up your finances, she's your girl!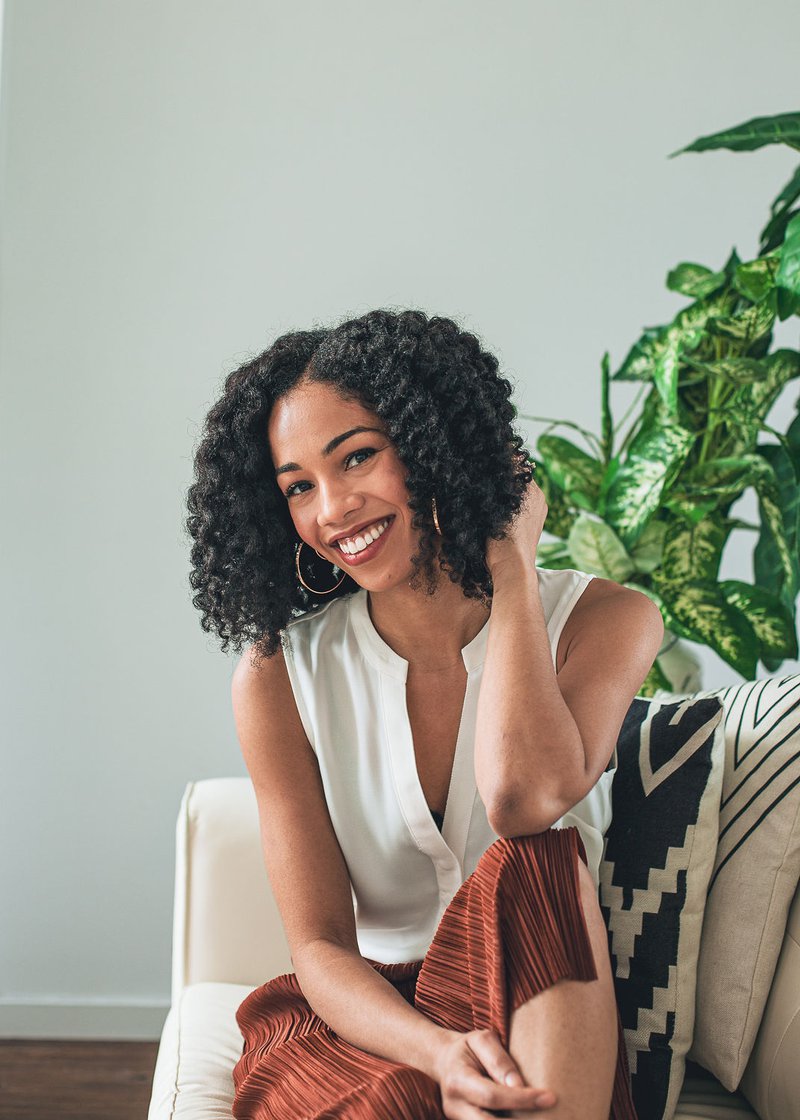 Kaya Marriott
Kaya Marriott started her lifestyle and beauty blog Comfy Girl with Curls writing about natural hair. But so many other creators started reaching out to her for blogging advice that now she also shares content creation tips. Last November, the Google for Creators team partnered with Kaya at VidCon Abu Dhabi to spread the word on why more creators should be content bundling. Kaya shares practical advice based on the lessons she's learned throughout her creative journey, as do her two favorite Black creators — fellow Canadian Casey Palmer and natural hair blogger Naturally Madisen.
Casey Palmer is a true cornerstone of the Black Canadian creator community and an inspiration to anyone looking to leverage their blog over social media to build a creative career. As he works to change how the world sees fatherhood, his content strikes the perfect balance of heartfelt storytelling and adding practical value.
When I first began approaching content creation as a business, I bookmarked all of Naturally Madisen's blog posts on pitching brands. In addition to equipping the creator community with the knowledge needed to monetize their brands, Madisen also shares fantastic wellness and beauty content. Don't miss her "Shower Toks", which will remind you to slow down and incorporate more self-care into your routine.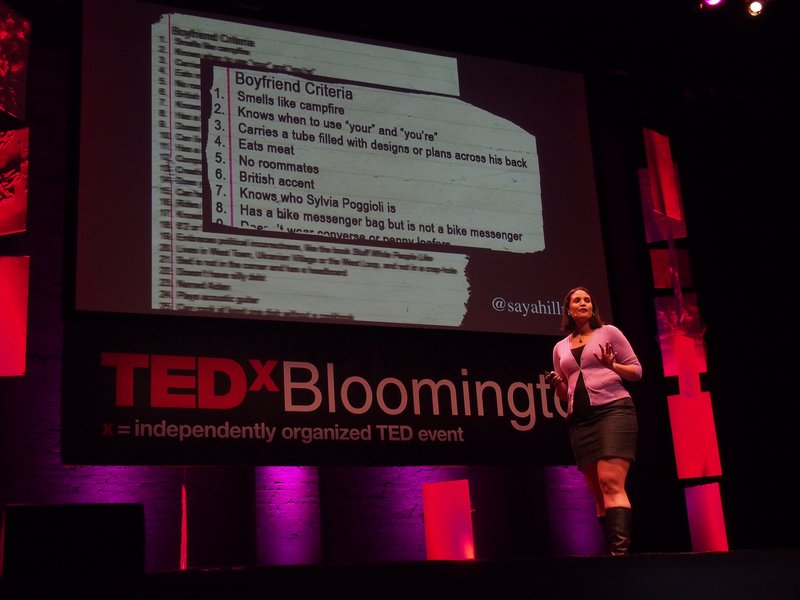 Saya Hillman
Saya Hillman is the head cheese behind Mac & Cheese Productions℠ , a company she founded by making lists. Through motivational resources, events and content, Saya aims to connect people and help them live more productive and fulfilling lives. Her two favorite Black creators are interior designer Carmeon Hamilton and side-hustle mentor Jessica L. Williams.
I came for her bold, non-cookie cutter interior design and her representation of color (decor and skin) in a field devoid of it, I stayed due to her glimpses into her life and lifestyle aesthetic. [On her website, you'll find] home improvement inspiration but also how vulnerability and transparency exhibit strength and elevate others, how to create and communicate boundaries, how to celebrate success and self, and how to be a friend, parent and spouse. I knew she was a keeper when she mentioned that she too cooks with time-saving frozen veggies — there ain't no shame in that.
Jessica helps people who like working 9 to 5, but who also crave a side hustle. She provides resources, insight and encouragement that lets people know it's ok to entrepreneur part-time, and that work-life balance is attainable. Her newsletter is one of the few I allow and enjoy seeing in my inbox; it's the perfect blend of musing and links. I appreciate Jess' humanness as she lets us know she's still trying to figure life out along with the rest of us, and she's hands-down the best cheerleader you could have.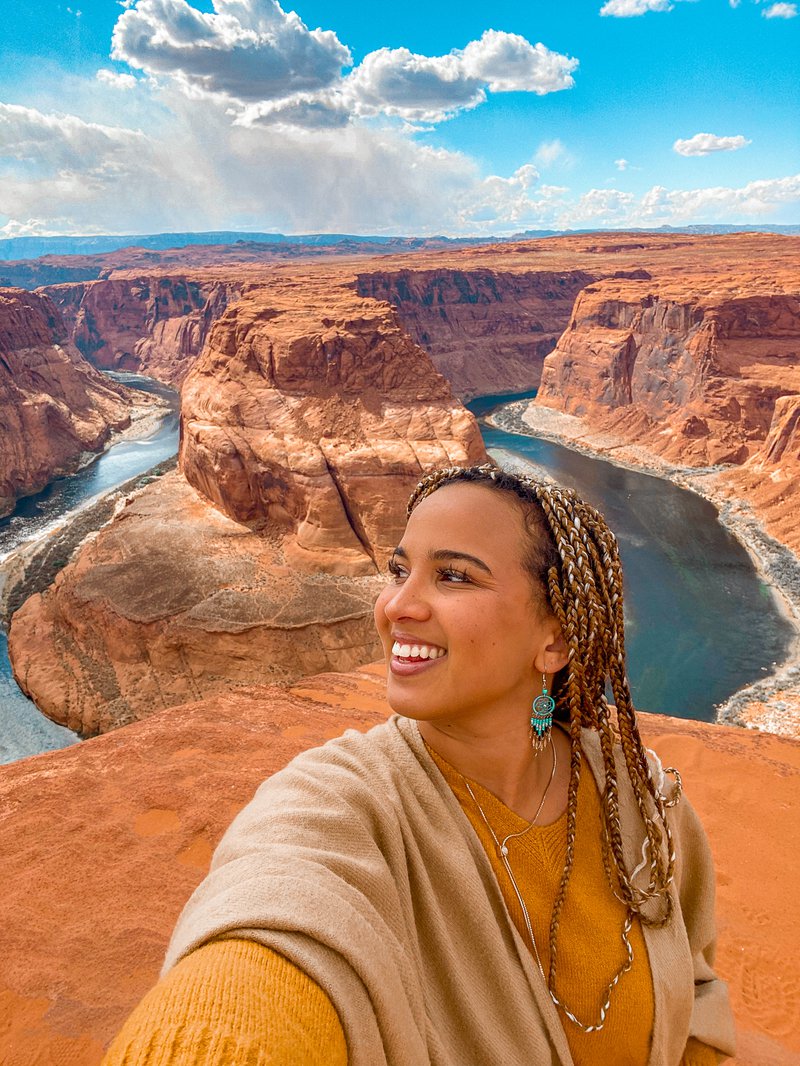 Gabby Beckford
Gabby Beckford takes her readers along on inspiring journeys through her travel blog, Packs Light. Gabby encourages her Gen Z audience to "seek risk, seize opportunity and see the world," no matter who you are or what your income is. In our blog feature about Gabby, she shares tips on pivoting in the face of unexpected challenges and uncovering new prospects for growth and success. Gabby's two favorite Black creators — Tanyka Renee and Cinneah El-Amin — are also passionate world travelers.
I love Tanyka because she puts so much intention into her content! Each photo has a unique vibe, and she goes to the most idyllic locations on the face of the Earth. She inspires wanderlust in me, which is truly a feat as a full-time digital nomad and travel creator. Her website is also crisp and high-quality. I could spend all day on her platforms.
I love Cinneah's platforms because she makes incredible finance and travel information accessible to other Black women. She has a personality that's as large as life, and really breaks down the "how" in how to become financially free, get paid your worth in your 9-to-5 job and side hustles, and do it all while looking good and traveling the world.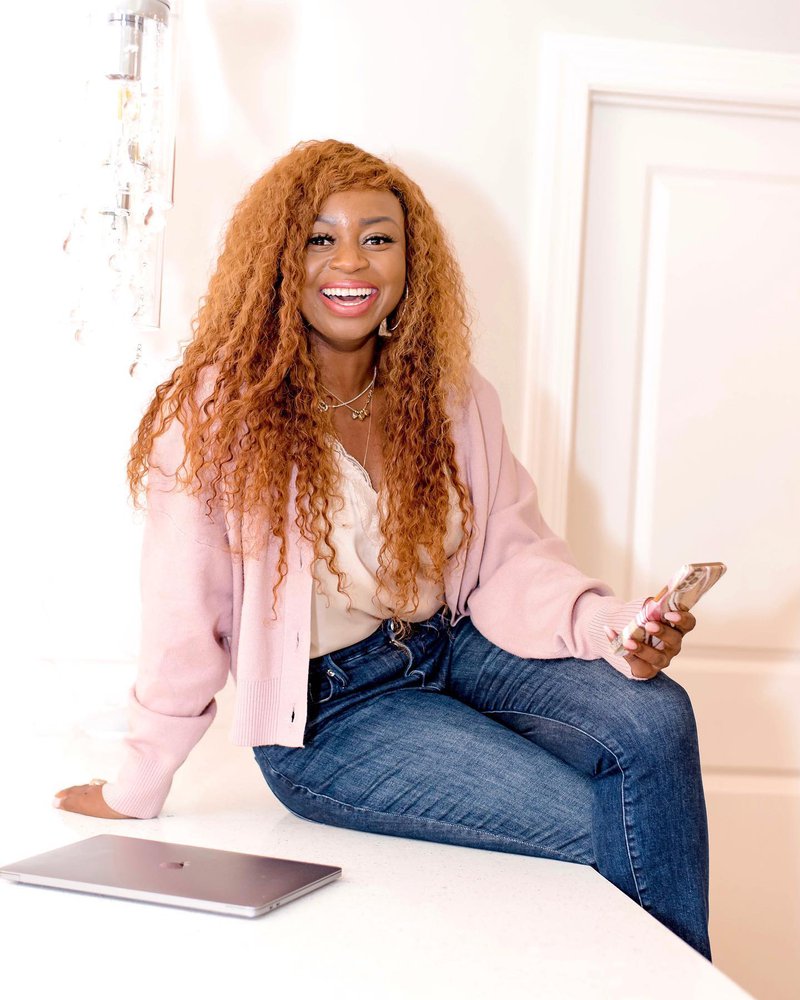 Tokes Ojo-Ade
Tokes Ojo-Ade is the ultimate multitasker. A corporate marketing professional by day, in her free time, Tokes helps busy women stay stylish. On Tokes' Take on Style, she shares her latest looks, fashion how-to's, shopping deals and more, but she also runs a prolific YouTube channel and regularly live streams on Instagram to connect with her fans. Her two favorite Black creators are fellow style mavens, Sherra Danielle and Yana B.
Sherra's an amazing plus size fashionista who inspires plus-size ladies and non-plus-size ladies alike with her chic style and affordable shopping tips. Sherra's positivity is refreshing and I love how she inspires confidence in others with her bold and fashion forward style.
Yana is a fashion and lifestyle creator and a single mom of a teen and a 4-year-old. Love her bold and chic style and how she's not afraid to share her kidney transplant survival story as well as her single-mom journey via social and on her blog. She's a survivor and an inspiration to us all!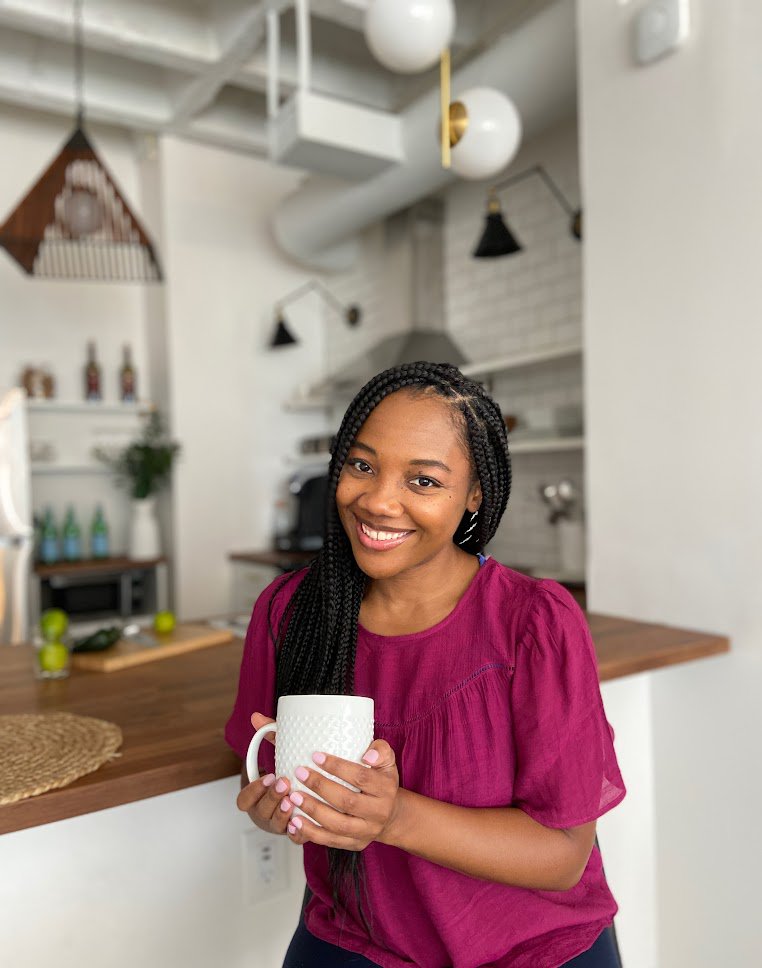 Marisa Moore
Marisa Moore is an Atlanta-based registered dietitian and nutritionist who started her website, marisamoore.com, as a hub for her consultancy business. Marisa's website has helped her land media appearances and other speaking engagements, but it's also where she shares recipes and nutrition tips on her blog. Marisa learns and gets support from her community of food-focused bloggers, like her favorite Black creators — Meiko Temple and married creators Eric and Shanna Jones.
Meiko is a fun follow. She brings amazing energy and creativity to the food blogger community. But she also tirelessly organizes and connects Black food bloggers for virtual events like the annual Black History Month Virtual Potluck!
I love this husband and wife team. They show up consistently with gorgeous and comforting recipes — some with a Southern twist that I love!
Thanks Nakisha, Kaya, Saya, Gabby, Tokes and Marisa! We loved learning from you all about these creators and what they mean to you. Follow our blog for even more inspiring creator stories and content inspiration, and sign up for our monthly newsletter to get the latest from Google for Creators in your inbox.