Yaya Han grew up in China fascinated by manga and anime — Japanese graphic comics and animation featuring characters with superpowers. When her family moved to Germany, Yaya lost her connection to that world of fantasy. "I felt alone in my fandom," she recalls. In 1998, while still a teen, she immigrated to the U.S. on her own to start a new life. The move had an expected upside: "It was the first time that I found other people who also shared my interests," she says.
Soon after that, with a $40 used sewing machine and a pile of thrift store fabric, Yaya stitched together a costume and entered the world of cosplay (costume play), attending her first anime convention in California. "I was a wide-eyed teenage girl trying to find my place," she says. "Cosplay gave me direction. I could become another character. It was like a lightning strike."
Yaya had a talent for design and sewing and soon made a name for herself in the budding community with cosplay contest wins and awards. Eventually, others asked her to make costumes for them. So in 2005, she and her then boyfriend (now husband) Brian, whom she met at Dragon Con, set up a website to take costume orders, and Yaya quit her job as a software analyst to focus on cosplay full time. Together with Brian, she realized that it was more lucrative to make ready-to-wear cosplay accessories to sell instead of full customized costumes. Her most successful product are these cartoony pairs of cat's ears, which she credits with catapulting her business to the next level.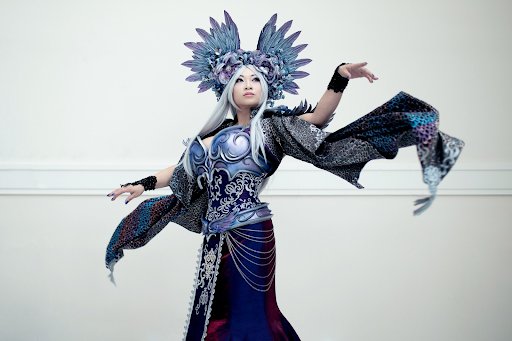 All the while, Yaya continued to make costumes for herself, and the dazzling transformations resonated with people all over the world at conventions and online. Today, Yaya is a successful cosplay designer, model, author, TV personality and influencer, with 3 million followers across her website, blog and social media platforms. Her portfolio now includes 400 costumes, and she has business partnerships with McCall's and JOANN Fabric and Craft Stores. She has achieved celebrity status online and at cosplay conventions, where she sells Yaya Han merchandise, including autographed copies of her book, Yaya Han's World of Cosplay.
Yaya will share some of her secrets for building a cosplay business online in a new Creator Insights video series on the Google for Creators YouTube channel. She hopes to inspire others in the cosplay community — and artistic people in general — who want to learn how to use digital tools to turn their passions into a business. We chatted with Yaya about what creators can expect to learn from her.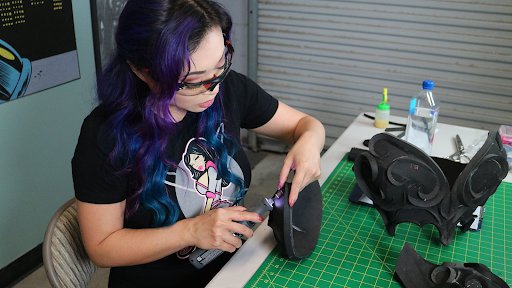 From fangirl to cosplay superhero
Millions of cosplayers around the world have taken to digital media to express themselves — a trend that increased during the coronavirus pandemic, when conventions shut down. Now that events are opening back up again, Yaya wants to help other cosplayers tap into their passions, get back into the game and grow their brands online. "I want them to understand the scope of cosplay, where it came from and the opportunities within it," Yaya says. "I want to help them build a space for themselves within the world of cosplay."
Though Yaya achieved popularity on social media (her Facebook alone has nearly 2 million followers), Yaya's website is at the heart of her brand. "My website has always legitimized me," Yaya says. "People may discover me on social media, but I direct them back to my website to learn more about me. My website is where I house my portfolio and show what I've done (including TV appearances). It's where businesses can book me for social media marketing campaigns, conventions and events. With social media being so popular, some cosplayers might not think of creating a website. I'm here to tell them they are more than their social media. I've always been able to negotiate better deals because I could back up all of these accolades through my website."
In her video series, Yaya will cover all things cosplay as well as how to monetize your brand through your website and social media channels. "I want the series to inspire people and to motivate them to take their brand into their hands," she says. "I'm here to light that fire."