Google for Creators celebrates Hispanic Heritage Month by featuring seven food content creators who are making waves in the culinary world with their unique perspectives on traditional recipes. Whether you're a flavor savant or just beginning your culinary journey, these creators will inspire you to explore a fusion of flavors, discover innovative dishes, and enjoy heartwarming stories that will leave you hungry for more.
Fabrizio Villalpando @theemoodyfoody
From an aspiring artist to a recipe creator collaborating with A-list celebs like Drew Barrymore and Chrissy Teigen, Fabrizio Villalpando rose to become a social media stardom himself with over 1 million foodie followers. His most viral video shares his Mexican salsa recipe coupled with the story of his own pursuit of happiness and encouragement from his father, who moved his family to the US in hopes of a better life for their family. Be on the lookout for his appearance at the prestigious New York Wine and Food Festival on October 14th.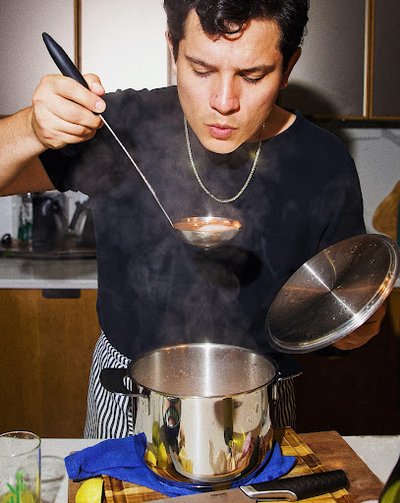 Stella Navarro-Kim @stellanspice
Stella Navarro-Kim, known as @stellanspice on social media, is a recipe hitmaker with over 1.4 million followers on TikTok; her most viral video Arroz Rojo (Mexican Rice) has garnered over 22 million views. What makes her content unique is how easily she can switch from teaching us how to cook traditional Mexican carnitas (braised pork) one day to Korean yangnyeom gejang (raw marinated crab) the next; this is a reflection of her cultural upbringing. For more delicious recipes that reflect her multicultural roots, check out her blog Stella n Spice.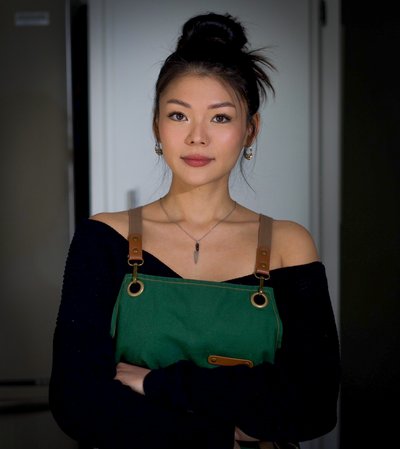 Monica "Mika" Leon @mikabites
As a prominent Miami-based chef, restaurant owner, and content creator, Monica "Mika" Leon has dedicated the past decade to her restaurant, Caja Caliente. She can be seen on popular television shows like Food Network's Chopped and Hulu's Taste the Nation, Mika has a viral video that features the beloved Cuban favorite, Arroz Imperial, with over 1.5 million views on Tiktok. Mika's favorite dish is her grandfather's "Lechon," a pork recipe that holds a special place in her heart and inspired the launch of Caja Caliente. If you are curious about Cuban cuisine with a modern twist, check out her Instagram and restaurant Caja Caliente.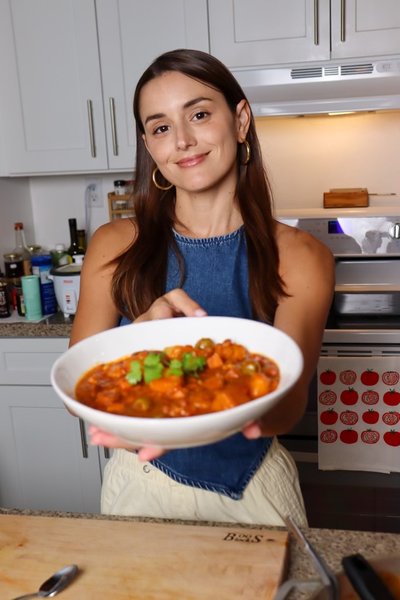 Jona Won @hungry_jona
Jona Won, a Chinese-Colombian entrepreneur and content creator, is passionate about storytelling through his food videos which aim to unite people and break down barriers. With over 110,000 followers across Instagram, TikTok, and YouTube, one of Jona's most viral Instagram videos is his slow-cooked beef barbacoa. When it comes to his favorite childhood cuisine, Jona can't resist the allure of CHIFA, a fusion of Chinese-Peruvian flavors; this dish includes Peruvian rotisserie chicken, shrimp and sausage fried rice, and aji verde sauce to taste. His cooking skills have led to collaborations with brands such as Hulu, Amazon, and Tastemade. He was also the Executive Chef for Michael Bloomberg's 2020 Presidential campaign in NYC. Follow him on Instagram for more savory heritage recipes.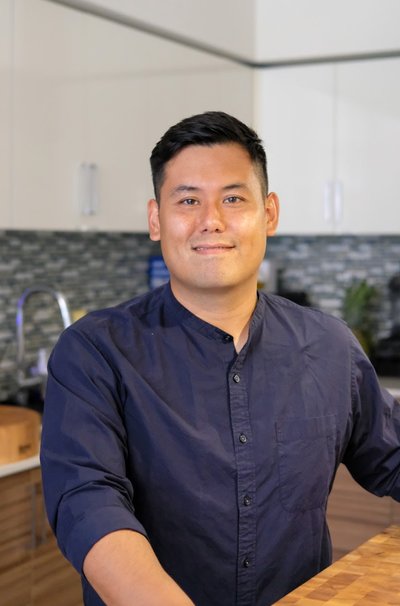 Bricia Lopez @bricialopez
As a celebrated Los Angeles chef and restaurateur, Bricia Lopez is the driving force behind Guelaguetza Restaurant, a living testament to Oaxacan culinary heritage, she is also a James Beard American Classics awardee. Beyond her restaurant's success, Bricia is also an accomplished author, with bestsellers like "Oaxaca" and her most recent release, "Asada," showcasing dishes that celebrate her Mexican heritage. In a recent collaboration with the LA Times, Bricia shared her favorite childhood dish Black Bean and Oaxacan Cheese Memelas. For more savory and sweet Mexican recipes, check out her site Mole And More.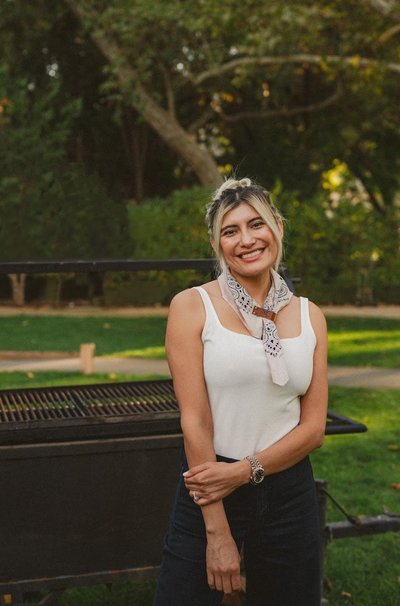 Edgar Castrejon @edgarraw
Edgar Castrejon is a first-generation Mexican-American author, creator, and activist. Growing up in Oakland, California, his love for cooking began in his formative years, which wasn't common practice in his culture but was supported by his family. Through his social media, Edgar lovingly encourages others to consider incorporating more plant-based meals for health and environmental benefits as well as preserving the lives of animals. One of his most viral videos, with over 320k views, shows slow-cooked beans, with avocado salsa macha and sourdough bread. Edgar has previously worked with or collaborated with Le Creuset, Dyson, and Mi Rancho. He also shares more recipes in his cookbook Provecho, which incorporates 100 recipes that artfully transform traditional Mexican and Latin American dishes into vibrant, meatless reflections of his family and culture. Click HERE to get his cookbook.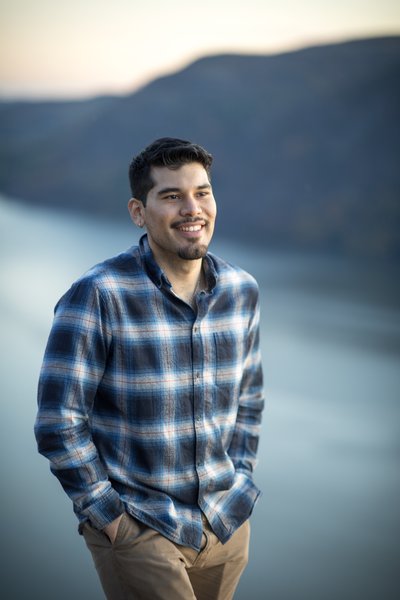 Eddie Zamora @TheYumYumFoodie
As the food judge on "Dinner Takes All" and the host of the NBC Food Talk Show Pilot "The Tastiness," Eddie Zamora has graced millions of screens with his culinary charisma. In addition to his TV presence, his podcast, "Kill The Bottle," ranks among Apple Podcast's Top 30 Food Podcasts, which is a testament to Eddie's storytelling prowess. In addition, Eddie often includes posts about his Cuban heritage on Instagram and proudly shares "Ropa Vieja," a cherished dish that takes him back to his childhood and the warmth of his mother's kitchen. To follow more of Eddie's culinary journey, check out his Instagram page.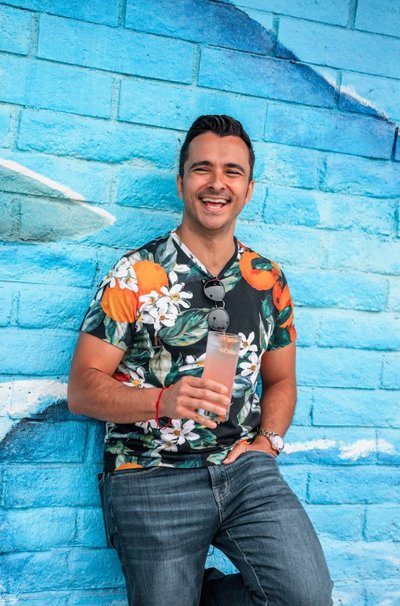 From traditional to fusion or plant-based, these culinary tastemakers are sharing their love for savory dishes, sweet drinks, and refreshing beverages from their heritage into our food-loving hearts via social media and our local restaurants. Which creators should we feature in our next Hispanic Heritage Month post?
Author: Tinger Hseih is a food and travel creator for Dash of Ting and an influencer marketing agency owner of Dash of Media.