Mochi Magazine is the longest-running online publication for Asian American women. It started in 2008, when co-founders Maggie Hsu, Stephanie Wu and Sandra Sohn noticed that teen magazines rarely featured Asian faces. They realized that if they wanted to see more Asian American representation in the media, they'd have to take matters into their own hands. While the founders originally planned Mochi as a print publication, they launched online instead, to reach a younger, digital-first audience.
Over its 13 years, Mochi has grown with its readers, some of whom are now parents with teenagers themselves. While its main audience is still Asian American young women, Mochi now sees itself as a resource for readers across many stages of life, from teen and college years to parenthood and beyond. Mochi has also expanded its reach and coverage, with greater inclusion of LGBTQ+ and BIPOC communities.
Mochi has always been a volunteer-run publication. While the founders are no longer involved, an enthusiastic and dedicated team of volunteer staffers and contributors have kept Mochi brimming with interesting, timely and diverse articles that reflect topics and issues essential to its growing, diverse Asian American audience.
We spoke to Mochi Editor-in-Chief Giannina Ong about how Mochi has changed over the years, and what's next for the magazine.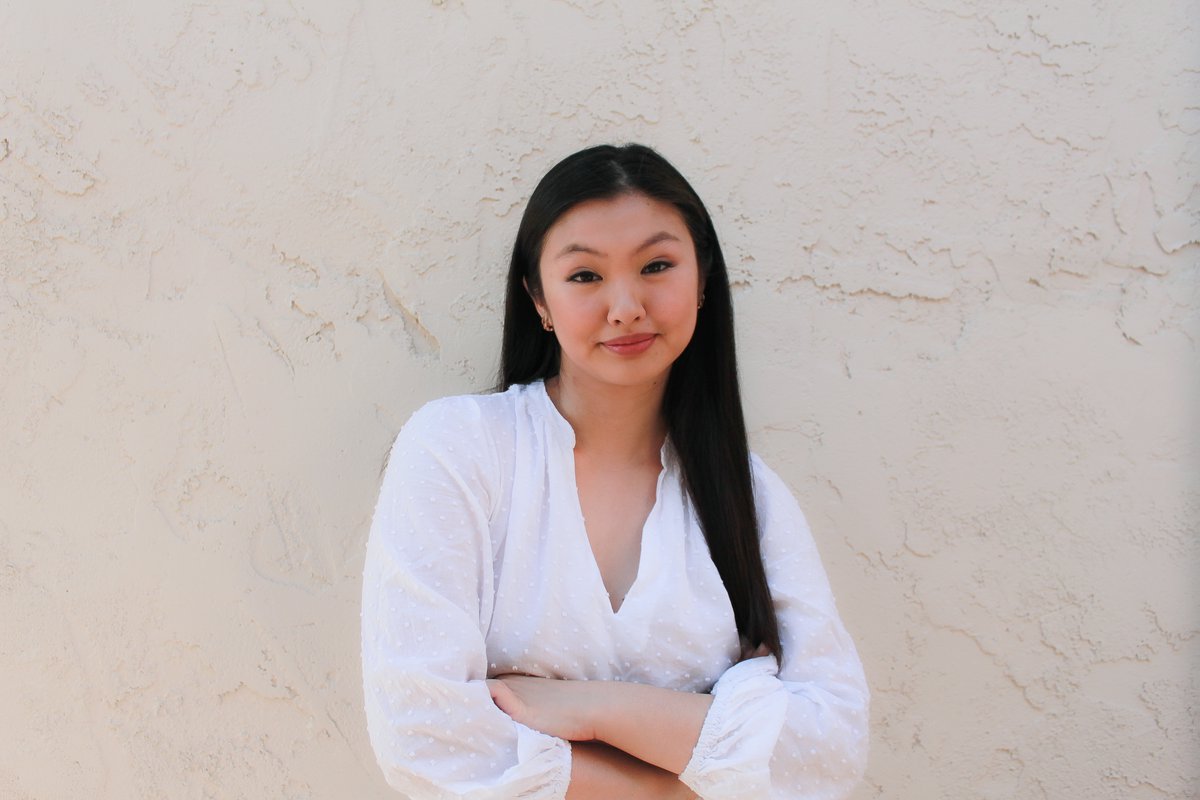 On covering the diversity of Asian American experiences
Mochi has never shied away from covering difficult topics. In fact, it takes pride in delving into issues that traditionally may be considered taboo or uncomfortable within certain Asian American communities, such as mental health, racism and sexuality.
One of Mochi's regular columns, Our Voices, features reader-submitted opinion pieces that cover a gamut of topics. Giannina says it's one of her favorite columns because it represents the diversity of Asian American experiences. So, amongst these submitted pieces, you'll find a fun first-person article about finding empowerment through BTS fandom and a more serious exploration of the problems of the model minority myth. "[Our Voices] is kind of a surprise grab bag of what Asian Americans are passionate about… While together we are stronger, being Asian American should never be understood as a monolithic experience," Giannina says.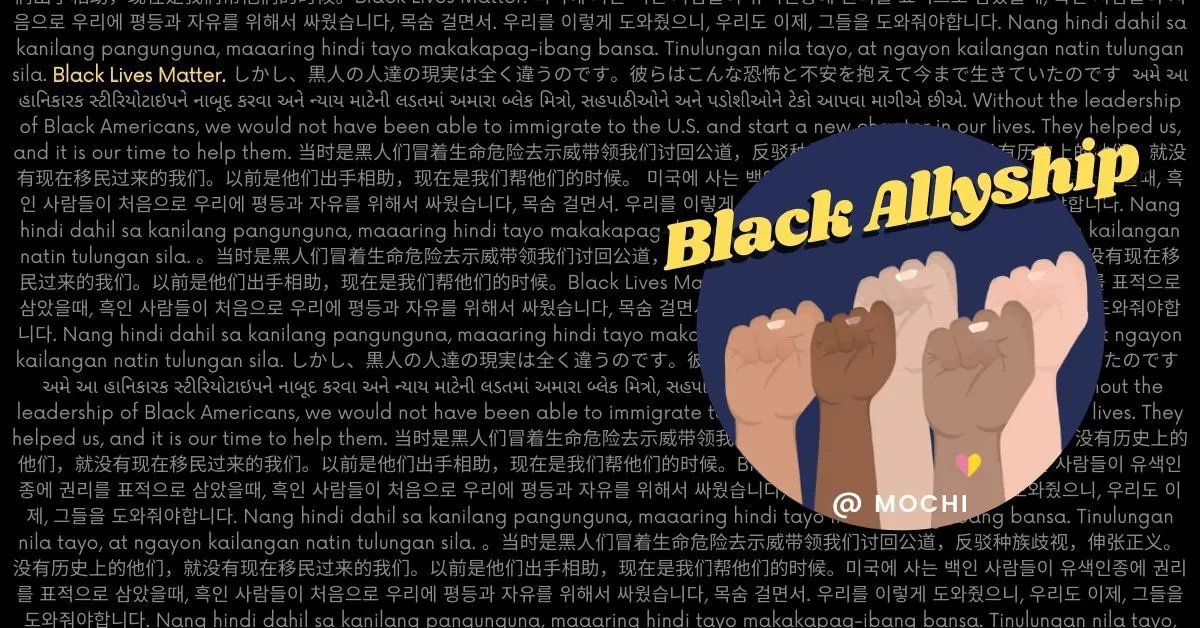 On Mochi's evolving coverage
Giannina explains Mochi's original goal of creating "a space where Asian American girls and women felt seen" is still its main focus, which is why Mochi's coverage is more inclusive than ever. When Giannina joined the team, she brought her passion for social justice and gender equality. She pushed for Mochi to focus more on activism in its editorial mission. "Mochi today centers Asian American women, including non-binary folks, and fosters solidarity with other BIPOC communities and causes — just as Asian American activists did when the term 'Asian American' was first coined in the 1960s. We can feel seen and know the struggles and complexities of being Asian and 'American' alongside our brothers and sisters of color," she says.
Still, along with articles about Black allyship and political empowerment for the AAPI communities, Giannina reassures us that Mochi still sees itself as a general culture magazine. "Mochi's mission makes room for entertainment, leisure and the arts, while having a social justice slant."
Growing pains for a longtime publication
Mochi's bread and butter has been longform articles, but Giannina recognizes that this format isn't always the most successful for engaging readers, especially these days. "We need to start producing more on-demand content that is bite-sized, pithy and on point: That's why we will be rolling out a column that touches on current events next year," she says.
Giannina also acknowledges that the role of social media has changed since Mochi's founding. "The original audience is just not as active on social media, which is what nowadays the industry uses to evaluate success and is a huge part of KPIs (key performance indicators) that sponsors and business partners want to see. I would say that is what was abrupt for Mochi: Going from relying on amazing amounts of website traffic to measuring social media KPIs."
This year, Mochi Magazine saw a rise in daily readership on the site, but Giannina said she hopes to retain that growth through other channels, including more social media engagement and newsletters.
Partnerships build and strengthen community
Connecting with brands, media partners and others whose audiences overlap with yours can sprout meaningful engagement for everyone involved. That's why Mochi features a page promoting Asian American podcasts and helps some Asian American businesses advertise their products. But Giannina says Mochi is selective about the brands they work with, to ensure that the products speak to their readers. The magazine's partnership with Parents Are Human, a bilingual card game intended to start conversations between family members, is an example of the ideal type of brand partnership. Mochi Magazine collaborated with Parents Are Human's founder, Joseph Lam, by creating content on Youtube, IGTV and an in-depth article about the card game.
"What we provide is hard to find these days where everyone is looking for link insertion or affiliate links. Not that we would be opposed to affiliate links; it's just that we would be very intentional about it and at the end of the day, whether or not the reader was to purchase the product, their consumption of the content alone would benefit their understanding of ways of being and showing up as Asian American," she explains.
In addition, Giannina says partnerships with like-minded organizations have been a "win-win." She explains that Mochi's relationships with National Asian Pacific American Women's Forum (NAPAWF), Asian American Justice + Innovation Lab (AAJIL) and AAPI Women's Equal Pay Day, for instance, have helped the publication two-fold: exposing Mochi's audience to the important issues that these groups are all about and finding new readership by way of these connections.
On working with a volunteer staff
Mochi has made the most of its volunteer workforce. Staff has always worked virtually — members are located all over the country, from Hawai'i to New York City — and includes people of various ages, which according to Giannina, makes the team "a really cool snapshot of Asian America." But she says that making the magazine on top of working full-time and, for some, taking care of family members, is a challenge. That's why Mochi pulled back on its publication schedule to better fit what they could actually commit to — it now publishes four issues a year.
"For the last couple of years, we were trying to keep up with the big content machines, but our staff started feeling completely exhausted and burnt out by that," Giannina says. "We still do articles outside of our issues, but being able to target an issue publication date really allows us to boost that high-quality content to its fullest. At the end of the day, I believe in working smarter, rather than harder — and as a Taurus, I love getting my rest in — so it's been quite exciting to see how this new publication strategy is working out for us."